Why your skin needs Bioflavonoids?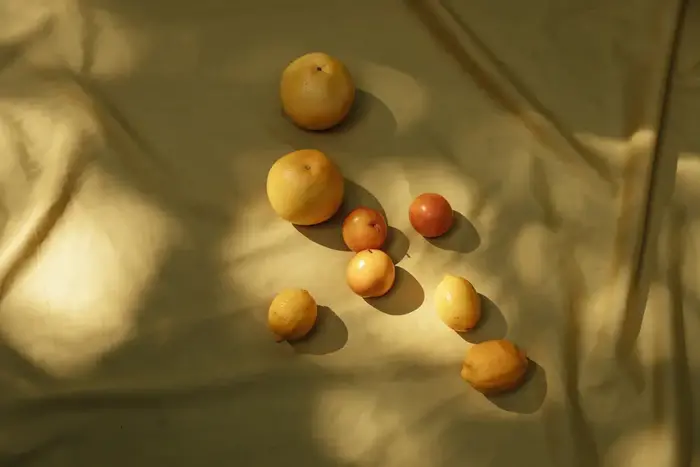 What's a bioflavonoid anyway?
Looking for the secret ingredient for vibrant, energized skin? You need bioflavonoids.
You may not have heard of them, but there are literally thousands of bioflavonoids out there, and they're regularly used in natural skincare as a solution for everything from hydration, fighting free radicals and giving you younger-looking skin.
Harnessing natures power (they're originally derived from plants), these compounds can be transformational when it comes to your skin, immune system and overall health.
With spring just around the corner, it's the perfect time to embrace nature's bounty and focus on renewal, revitalisation. It's the season when nature quite literally springs into life, producing the natural ingredients that give us the bioflavonoids that we use in skincare.
Why use bioflavonoids in skincare?
As well as being natural, combining bioflavonoids into your routine can be a dream for the skin.
They're tough free-radical fighters that protect your skin from being damaged by the world around you. UV light, stress, smoking and a poor diet can cause free radical damage too. Bioflavonoids can act like your skin's personal bodyguard!
If you want to even out your skin tone and help to encourage collagen production, then you need vitamin C. The good news? Bioflavonoids can help your skin to absorb vitamin C, therefore protecting your skin's natural production of collagen, elastin and hyaluronic acid. When paired together, these skin saviours help to fight signs of ageing and dull skin.
Bioflavonoids are also great at fighting microbes. Not all bacteria is bad for your skin, but you want to maintain a balance of the good stuff. Bioflavonoids can help to keep the balance of good stuff on your skin in check.
For brighter skin, some bioflavonoids – like citrus extracts and bilberry fruit extracts – can help. People have been using them for centuries in some way or another but we'd definitely recommend using a specially formulated product rather than applying lemon direct to your skin as this could be drying or irritating.
Inflammation can be a big problem when it comes to skin. It can affect your skin, confidence and even your health. No-one wants to struggle with a puffy face or inflamed skin, so add bioflavonoids into your routine. They're proven to reduce inflammation and puffiness naturally.
Adding bioflavonoids into your skincare routine
Ready to add these skincare superheroes into your routine? Let's talk "how".
Our Cultivate range is filled with phytonutrients, including bioflavonoids like citrus, green tea, mango, passion fruit and calendula extracts. The range also packs a punch against ageing, with vitamin C to protect and nourish your skin.
The entire range is inspired by the energy of spring, the growth it brings and the opportunity for cultivation and revitalisation. It's the perfect time to adjust to a new skincare routine and to shed the dull skin of winter. Summer is on the way so it's time to think about resetting and preparing your skin for the coming months.
To start your bioflavonoid-boosting skincare routine and to start reaping the benefits of revitalised skin, we recommend:
Sustainability and effectiveness are two of the key benefits of harnessing nature's power in skincare. It's been part of life for centuries and will continue for centuries to come.
Discover natural, intentional skincare.