What ingredients protect against blue light skin damage?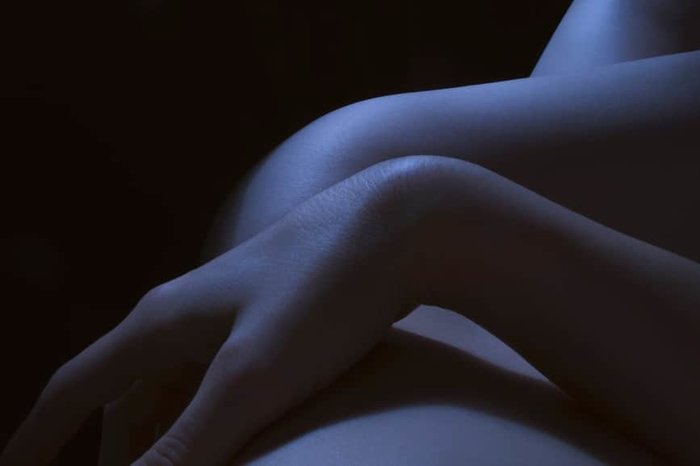 Most of us spend our lives in front of a screen. Whether you're using an iPhone or a laptop, you're probably scrolling through social media or checking your work emails. We all spend hours a day sitting in front of a blue light screen, often without realising the damage it is causing our skin. The conversation around blue light damage is slowly entering the public sphere. You've probably seen advertisements for blue light lenses to protect your eyes while working on a laptop, but your skin also needs protection. We're going to cover everything you need to know about blue light and the ingredients that can help protect your skin.
Blue light is produced by your digital devices and household items like light bulbs. It is made up of high-energy visible light, also known as HEV. Blue light differs from sunlight as it has a shorter wavelength and contains more energy. Even though your screen produces a small quantity of HEV light, it can still damage your skin. We're all guilty of holding our phone too close to our face. And we all spend hours on end sitting in front of a laptop screen. 6 hours in front of a screen can cause the same damage to your skin as being in the summer sun for 25 minutes.
We live in a virtual world, and the global pandemic means more of us are working from home. It is time we change up our skincare routine to help protect our skin from blue light damage. HEV light attacks the subcutis layer of your skin, where your cells produce collagen and elastin.
Long-term exposure to blue light can cause your skin to lose its firmness and prematurely age. You want to shop for skincare products with Hibiscus and Punarnava as they can help repair cellular damage and improve your skin's natural protective barrier. Niacinamide can help rejuvenate your skin cells and aid with cell recovery.
Hyperpigmentation is another consequence of blue light exposure. Spending 30 hours a week in front of a screen can increase hyperpigmentation and inflammation by 40%. Vitamin C can help your skin recover from blue light exposure, while Zinc Oxide helps sustain your skin's natural protective barrier. Wearing a daily SPF is even more essential, as it can help protect your skin from both UV and HEV light.
Frankincense is an ingredient experiencing a resurgence in skincare products, even being called 'liquid gold' for your skin. It is an anti-inflammatory and helps tighten your skin to improve its elasticity. Clary sage is another ingredient to look for, as it can help reduce skin inflammation and soothe your skin after a long day of blue light exposure. These ingredients are must-haves for your night-time skincare routine.
In today's world, digital cleanse is virtually impossible. You can't hide from the screens for long. Investing in skincare products with active ingredients can protect your skin and prevent premature ageing and other blue light related issues. In the future, you can expect to see more skincare brands releasing products with blue light protection. In the meantime, you can get ahead of the curve and combat the skin stressors of urban living with our Radiate skincare collection. Radiate's butterfly bush extracted from bioactive blooms of the plant helps to protect from pollution as well as the damage of blue light from screens.