Spring cleansing: Time to revamp your morning facial cleansing ritual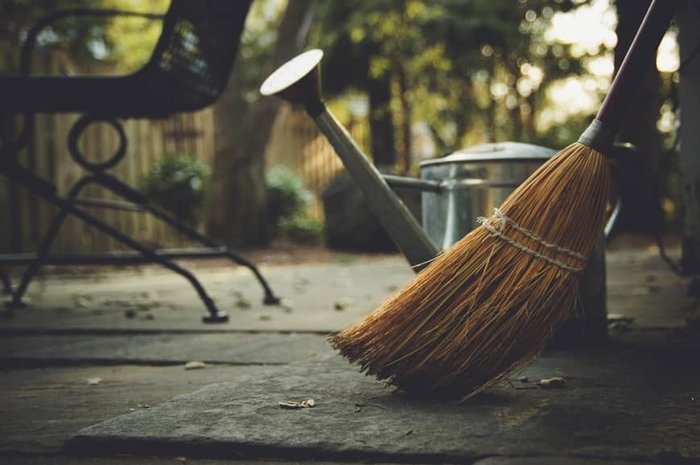 Spring is a time for energy, growth and new life. It's also an opportunity to review the routines and habits we've picked up during the cold, dark winter months. To start anew with a lighter, more refreshing cleansing routine that matches the lighter days and feelings marked by the Spring Equinox.
You may also feel like updating your other routines and incorporating more water, foods fresh from nature and spending more time outside, enjoying nature's bounties. And we agree that you should – spring is a time to refresh, revive and feel excited about what's to come.
If you've heard of spring cleaning, now it's time to consider your cleansing and spring skincare routine too!
Spring skincare and face cleansing
Brightening, uplifting and renewing ingredients are what you need to refresh your face cleansing routine for skin. Our Cultivate range is inspired by the vibrancy of spring, using refreshing ingredients that incorporate essential oils and plant-based active ingredients.
To update your Spring morning face cleansing ritual we recommend our Invigorating Green Tea Face Cleanser to revitalise, rebalance and nourish your skin. It's mild enough for daily use but will still leave your skin radiant and glowing, with vitamin C and powerful bioflavonoids working together to cleanse and reinvigorate your skin. It's great for dehydrated, discoloured or congested skin.
You need to cleanse your face daily. Even if you think that your face is clean as you've only been sleeping, sweat and natural oils are all produced through the skin throughout the night time, so you need to cleanse and refresh your face to avoid congestion and breakouts. The Willow Bark, Green Tea, citrus oils and organic Calendula in this cleanser will help your skin to balance.
To use our Invigorating Green Tea Face Cleanser, simply Apply to a wet face and massage into your skin with gentle, circular movements and then rinse with cold water. Massaging your face and using cold water in the morning is really important for reducing inflammation and water retention, as well as helping to wake you up.
As the sun sets, you'll want to change your routine to do a deeper cleanse that removes the days' dirt, debris and impurities whilst relaxing your skin. Like your morning cleanse, this should be done every day to ensure that nothing lingers on the skin to cause concern.
For your evening cleanse, we recommend a creamier cleanser to remove dirt and makeup whilst still being comforting and gentle on the skin. Our ultra-conditioning handmade Vitalising Calendula Artisanal Soap made from cold-pressed organic Coconut, Cacao and Mango butter to nourish and care for your skin coupled with grapefruit, lemon, myrtle, neroli and petitgrain aromatherapy oils give you a holistic cleanse that's great for your own wellbeing, as well as your spring ritual. Perfect for washing away the day in a gentle, calming way and ideal if your skin is dry, dehydrated or tired.
To use the Vitalising Calendula Artisanal Soap, wet your hands with warm water and work up a lather that you gently massage into your face. Feel transported to a calming oasis by the aromatherapy oils and the creamy, gentle cleanse. Rinse thoroughly.
We'd also recommend exfoliating your face at least once a week to help unclog any blocked pores, remove any dead skin cells and reveal new, refreshed skin underneath.
Cleansing your body in spring
Spring is all about revitalising and refreshing, so it makes perfect sense to extend this to your body too. Never underestimate the difference using a perfectly formulated body cleanser can make to get you ready for the day.
There's more skin on your body than your face, so you shouldn't just grab the first shower gel you can. Take the time to truly care for the rest of your skin. Whether you cleanse in the morning or evening, feeling refreshed every day should be an important part of your skincare ritual. 
Our Revitalising Green Tea Body Cleanser is an ideal solution to cleanse, refresh and revitalise your body leaving skin soft, nourished and invigorated. It uses grapefruit, neroli, petitgrain, green tea and aloe vera to clean your skin without stripping your own natural moisture. It also contains Vitamin C to help protect and renew your skin cells, which is really important for your body.
Using our cleanser is really easy. Massage onto wet skin – ideally with a natural loofah or sea sponge to revitalise, gently exfoliate and invigorate your skin – to create a nourishing lather, then rinse off with water. We recommend alternating this 2-3 times a week with a body scrub to remove dead skin cells, hydrate dry areas and renew your skin.
Our Energising Calendula Body Scrub is the perfect way to say goodbye to dull skin and reveal the smooth, glowing skin that's hidden underneath. This is a great way to renew and awaken your skin with Vitamin C and natural exfoliant bamboo powder, both of which support the natural regeneration of your skin. It also contains organic calendula, grapefruit, neroli and mandarin to really help your body to revitalise.
For best results, use up to 3 times per week and massage into wet skin. Start at your feet and move upwards to stimulate your body's natural lymphatic drainage and circulation. Rinse well once you feel like you've achieved maximum exfoliation benefits.
Dry brushing your body can be another great way to stimulate the body's natural lymphatic drainage and encourage, but be careful not to go too heavy-handed or you run the risk of over-exfoliating your skin.
Ready to spring into a refreshing new skincare routine for this season? You need to try our Spring-inspired Cultivate Collection. Filled with protective vitamin C, bioflavonoids and hyaluronic acid it exists to refresh and hydrate your skin, helping you to shed that dull winter coat and prepare your skin for the next seasonal stage – summer!