New beginnings: Refresh your skincare routine for spring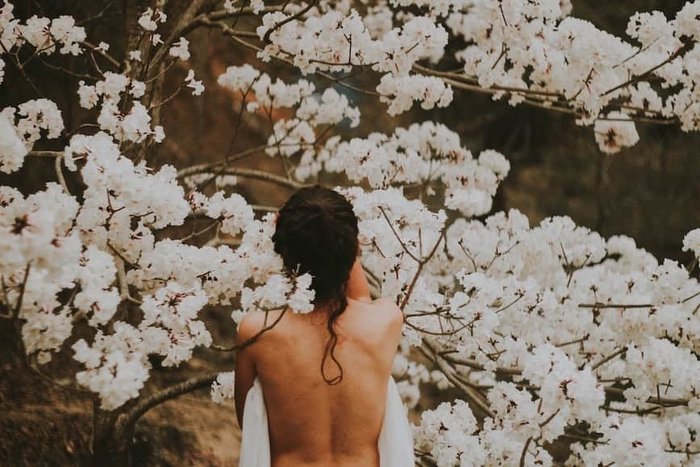 Spring is traditionally seen as a time for growth, rebirth and new life. It's a time to cast aside the dark, dull days of winter and instead start afresh.
So much of Spring is about ritual, renewal and new beginnings; just like your skincare routine. As the seasons' change, so does your skin. It has different needs depending on the time of year, weather and how much time you're spending outdoors. It's a time to celebrate nature's beauty and bountiful gifts for nurturing life and health.
With that in mind: It's time to spring clean your skincare.
Creating a skincare routine
The keyword behind any skincare routine is consistency. In order to see the results and benefits, you're looking for you have to stick with it, and a big part of that is building up your skincare routine. 
First of all, assess your skin's current condition and your skincare goals.
You need to be realistic about your time and commitment to your skincare routine – a 20-step skincare routine simply isn't practical if you have 5 minutes to get ready in the morning. The benefits will be much more apparent if you keep it consistent. Make your skincare fit with your lifestyle rather than the other way around.
As we move into Spring, the needs of your skin changes. Your routine becomes more about exfoliation, hydration and sun protection. You may want products that feel more invigorating and lighter.
Our Cultivate collection is inspired by Spring's energy and potent growth. It's been formulated and curated by skincare experts to be protective and hydrating, with powerful bioflavonoids, hyaluronates and vitamin C to prepare and protect your skin for summer. The entire range exists to naturally freshen, fortify and energise whilst still remaining filled with the goodness of nature.
 We've put together some easy routines to help you bring your skincare routine into Spring:
Your Spring skin morning routine
Start your day with a refresh. Your morning routine should leave you revitalised, revived and ready to face the day. Hydration and protection from damage are what you need from the skincare products you use in the morning.
Our Invigorating Green Tea Face Cleanser with Willow Bark and Calendula is perfect for revitalising, rebalancing and nourishing your skin. You'll be left radiant, glowing and with a clean base to begin your routine. 
Part of the Cultivate collection, our cleanser naturally harnesses plant-based bioflavonoids to brighten dull or lack-lustre skin. Citrus oils, Calendula and Green Tea provide natural hydration whilst removing impurities. Simply apply to wet skin, massaging with gentle circular movements then rinse with cold water.
Once your skin has been cleansed, give your skin a radiance boost with our Reviving Vitamin C Face Serum with Hyaluronates and Calendula. This serum is perfect to hydrate, illuminate and restore vibrancy back into your skin.
Filled with a potent dose of Vitamin C as an antioxidant, hyaluronic acid for hydration and Green Tea to promote collagen production, it's the perfect product for ageing or dehydrated skin of all types. After cleansing, apply to your face and neck in a gentle, upward sweeping motion.
You may also wish to incorporate our Restoring Hyaluronate Eye Serum with Green Tea and Aloe Vera to refresh and rebalance the delicate under-eye area. It helps to firm and contour delicate skin whilst brightening dark circles and protecting against cell damage caused by pollutants. A small amount around the eyes, gently tapped into the skin using your fingertips is all you need.
Follow your serum(s) with the Brightening Vitamin C Face Moisturiser with Green Tea and Hyaluronic Acid, again from our Cultivate collection. This rich moisturiser nourishes, calms and revitalises weather-worn skin with the power of vitamin C and Green Tea for a truly restorative effect. Your skin will appear firmer, fine lines will be reduced and your skin will appear more radiant. Apply to your face with gentle, upward sweeping motions.
Your Spring evening skin routine
Your evening skincare routine should focus on cleansing, nourishment and skin repair so that you're ready to face the next day with healthy, balanced skin. It's about clean, calm skin and relaxation rather than reviving and refreshing.
Our Invigorating Daily Cleanser remains a great choice of cleanser for the evening. You can use it daily to remove impurities and restore radiance to your skin. 
Now that your skin has been cleansed of the day's dirt and grime, it's time to replenish and restore with a face mask. Our Refining Vitamin C Face Mask with Green Tea and Calendula restores, refreshes and kickstarts collagen synthesis using vitamin C. It also gently exfoliates your skin with natural lemon peel powder to brighten skin tone and reduces fine lines and wrinkles.
We don't believe in overcomplicated routines. Once you've rinsed off your face mask, it's time to add our daily-use Brightening Vitamin C Face Moisturiser to hydrate and nourish before you head to bed to recharge after the day.
Don't forget about your body
Skincare shouldn't just stop at your face. Your body also needs refreshed and revitalised as part of your skincare Spring clean. 
Our Revitalising Green Tea Body Cleanser uses invigorating grapefruit, neroli, petitgrain, green tea and aloe vera to cleanse, renew skin cells and revitalize. Follow with our Energising Calendula Body Scrub to slough away dead cells and reveal the glowing, renewed Spring skin underneath.
Nourish and hydrate your skin after cleansing and exfoliating with the Rejuvenating Mango Butter from our Cultivate range. This luxurious, creamy butter is packed with mango and vitamin extracts. Treat your skin to this multi-use butter that can be used on the face, body, scalp or lips.
Spring into a new routine
Spring is the perfect time to revitalise your skincare routine and take inspiration from the world around you along with the changing seasons. It's the perfect time to start something new.
Take the time to discover what your skin needs for the rest of the year ahead, starting with our spring-inspired Cultivate collection.