Keeping your skin in balance with Prebiotics and Probiotics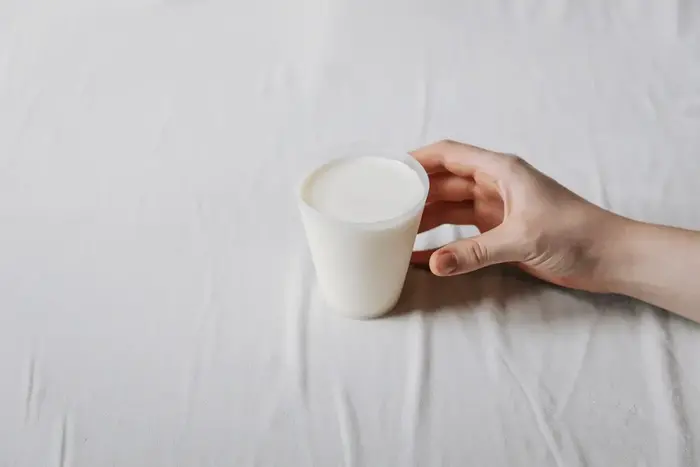 Your skin, as with many things in life, is about balance. It needs the right balance of nutrients, oils, acids and vitamins to stay healthy and support its own natural ecosystem. The microbiome of your skin is an entire ecosystem of microbes that live on your skin.
Natural bacteria, viruses and fungi that live on our skin all have an impact on how our skin functions. They interact with our immune system, act as a natural defence mechanism, manage inflammation, protect us from infection, and even control how well products are absorbed into our skin. It's a result of thousands of years of human evolution and combines genetics and lifestyle. Ageing can play a part, too. As we get older we have less "good" bacteria on our skin which leads to less protection from inflammation, loss of volume and further signs of ageing.
Our environment has a big impact on how our skin microbiome works too. Pollution, hot showers, chlorine, soap, the products we use and even whether or not we have pets can all have an impact on the health of our skin's microbiome. Products that strip, foam, lather or pull the natural oils from your skin can be the worst for removing the delicate balance in your skin.
A damaged microbiome could be the reason why you are never seen to be able to "fix" a problem with your skin, or why products you've used in the past suddenly aren't working. Often, rather than solving a problem with your skin's microbiome, we look to treat a symptom of it instead, like dry or oily skin.
So, how do you get the balance of your skin back on track?
Prebiotics and probiotics can be just what your skin needs to rebalance and recentre. The friendly bacteria that keeps your skin in check are known as probiotics. Prebiotics "feed" the friendly bacteria that live on your face and skin to keep it nourished and well.
By applying prebiotics to the skin, it helps probiotics thrive. By adding probiotics to the skin, you're building up the balance on your skin in the same way that you would with the microbiome in your gut. Both of these powerful, natural skin-boosters keep your skin protected, offset factors that lead to redness and dryness, ward off signs of ageing skin and help the bacteria on your skin to rebalance.
Our Calibrate range is perfect for soothing, nourishing and rebalancing your skin's delicate, natural microbiome. It uses natural, effective ingredients that work in harmony with your skin and its natural ecosystem for optimum health, increased glow, protected and protected, balanced skin.
Start out with our Soothing Oat Face Cleanser, which harnesses the power of prebiotics and removes impurities without causing irritation or dryness. Soothing liquorice and anti-inflammatory Oat Lipids promote calm, clear skin whilst protecting the skin's natural defences. Our Calming Oat Cleansing Milk also cleanses, balances and soothes skin, leaving it glowing and radiant whilst working to reduce inflammation and irritation.
Follow your cleanse with our Calming Probiotic Face Toner with Prebiotics and Aloe Vera to heal, purify and refresh your skin without irritation. It's made with natural ingredients – including soothing allow vera – to help maintain the pH balance of your skin through prebiotics and probiotics. It helps to replenish lost moisture and supports the natural defences of the skin whilst reducing inflammation and redness.
You can also try the Soothing Prebiotic Micellar Tonic Water with Witch Hazel and Wild Indigo to cleanse, clarify and calibrate delicate skin. It helps to maintain your skin's essential moisture balance by using hydrating Milk Peptide, along with Witch Hazel and Wild Indigo.
Our Replenishing Prebiotic Face Moisturiser with Oat and Wild Indigo is another fantastic way to nourish and moisturise your skin. Filled with plant extracts and skin-calming oats, it's the perfect solution to restore balance to your skin, keeping it hydrated and radiant. This moisturiser also works really well for sensitive or distressed skin. Follow this with the Contouring Prebiotic Eye Cream with Oat and Wild Indigo to rejuvenate and reduce dark circles, puffiness and wrinkles.
Finally, finish up with the Calming Oat Lipids Face Serum with Pre and Probiotics to restore balance and comfort to distressed skin using Oat Beta-Glucans and natural oils including Baobab Oil, Oat Kernel Oil and Sunflower Seed Oil.
Don't forget that your skin covers your whole body, not just your face. Although your skin's microbiome will vary across your body (the ecosystem on your hands will be extremely different to that on your back or stomach), you still need to care for it and keep it in balance.
Try the Calming Probiotic Body Milk with Oat and Baobab to cleanse your entire body, calming the skin and reducing inflammation. It also rejuvenates your skin and improves uneven skin tone. It's ideal for stressed-out skin that needs some TLC.
Nourishing Baobab Oil Rich with Prebiotics & Vitamin E is a great one for nourishing, hydrating and protecting delicate skin with cold-pressed and certified organic Baobab Oil. This rejuvenates and restores elasticity to the skin.
You can even boost your body's microbiome from within with our Balancing Probiotic Beauty Brew with Oat and Baobab. It contains a billion live probiotic cells, along with prebiotic Organic Baobab and anti-inflammatory Organic Oat compounds to alleviate irritation whilst supporting the health of your gut.
Science is starting to explore the link between gut and skin health more and more, so it's important to nurture both. Your skin is ultimately your body's first line of defence and helps to protect what's on the inside. A damaged microbiome can't protect your skin the way it should, so make sure you keep yours protected and healthy.