How to get plump and youthful skin naturally?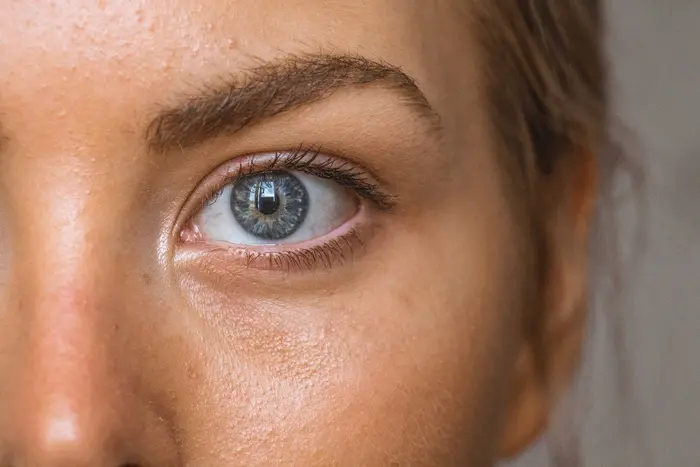 Ageing is a part of life that we all experience and whilst the passing of time can't be prevented, there are some ways that you can keep your skin looking more youthful and refreshed as you age.
As you get older, our skin can start to look dull and tired as the collagen production in our body naturally slows down.  This can make us look tired, even if we're getting enough rest every evening and taking care of our body. It can also make your skin look and feel dry, rough and uneven in texture and tone.
The reduction in collagen as we age affects the amount of hyaluronic acid that the body makes too, which is essential for keeping your skin moisturised. Collagen supports the structure and fullness of the skin (one of the key things for keeping it plump and youthful), whereas hyaluronic acid is responsible for keeping your skin looking full, bouncy and plump too.
One way to support collagen production and up the hyaluronic acid in the body is with vitamin C. Found in nourishing fruits and vegetables, this powerful bioflavonoid helps to increase both collagen and hyaluronic acid production.
Let's take a look at the best ways to increase your vitamin C intake to get plump and youthful skin naturally. There's no better time to refresh your routine and brighten and re-energise your skin than springtime.
How to increase your vitamin C intake for more youthful skin
Nourishing your body with a balanced, nutrient-filled diet is one of the best ways to up your vitamin C levels, with your collagen and hyaluronic acid levels right alongside it.
Some of the best vitamin C boosting foods are natural fruits and vegetables – choose organic, pesticide-free produce where you can. Here's what to stock up on to get a vitamin C hit:
Oranges (and orange juice)
Red peppers
Kale
Blackcurrants
Brussels sprouts
Broccoli
Strawberries
Potatoes
You could try eating these foods in their natural state, or mixing them into a nourishing smoothie or juice drink (maybe leave out the potatoes and Brussels sprouts for this, unless that's something you're into). Another great way to drink your vitamins (and hydrate your skin) is through a nutraceutical supplement or drink, such as the Vitalising Multicitrus Beauty Brew with Acerola and Green Tea.
Another way to improve your skin's vitamin C levels is to consciously choose skincare products that are packed with vitamin C boosting ingredients, or vitamin C itself. Take a look at our curated list of products to help nourish your skin below.
Get a vitamin C boost with these nourishing skincare products
Cleansing is essential to maintain the health and condition of the skin on your face, scalp and body – why not incorporate vitamin C into the process with the Invigorating Green Tea Face Cleanser or the Revitalising Green Tea Body Cleanser? Both are filled with naturally sourced vitamin C to help and protect your skin's new cells. Both contain bioflavonoids and harness the bioactive properties of vitamin C to remove impurities and restore radiance.
You can alternate with using the Energising Calendula Body Scrub with Vitamin C and Bioflavonoids too. This helps to banish dull skin by sloughing away dead cells to reveal smooth, glowing and renewed skin that looks younger and revitalised. Organic Calendula along with a burst of Grapefruit, Neroli and Mandarin make this a truly refreshing scrub that can also help to stimulate lymphatic drainage when massaging from the feet upwards. Healthy circulation and blood flow are just what your skin needs to stay nourished and looking its best.
A facemask that adds vitamin C to your skin is also a great way to boost, nourish and kickstart collagen synthesis. The Refining Vitamin C Face Mask with Green Tea and Calendula is your perfect vitamin C partner to gently exfoliate and reduce the appearance of fine lines and wrinkles. Plus it's a great way to relax and practice self-care for you and your skin.
Another amazing way to incorporate a daily dose of vitamin C into your skincare routine is with the Brightening Vitamin C Face Moisturiser with Green Tea and Hyaluronic Acid. This is great for ageing or weather-weary complexions to boost hydration, lift and firm skin, improve tone and stimulate collagen production. It's rich, hydrating and nourishing, using green tea to calm and restore alongside a potent vitamin C boost with 100% natural and vegan ingredients.
To boost the final step of your skincare with vitamin C, try using a face serum that will revive and nourish your skin. Our Reviving Vitamin C Face Serum with Hyaluronates and Calendula ticks all of the boxes for turning back the clock on ageing skin. It's hydrating, illuminating and nourishing, to leave your complexion vibrant, bright and smooth. This serum really packs a punch with a powerful dose of vitamin C for skin renewal and antioxidant benefits, a hydration boost from hyaluronic acid and green tea to fight free radicals and boost collagen synthesis.
Ageing skin and vitamin C
Vitamin C is a must for ageing skin – skin over the age of 25 is classified as "mature" as this is when the body's natural collagen production (and with it hyaluronic acid) starts to reduce. Not only does it support the body's natural reparative mechanisms, but it also helps to protect skin from some of the skin stressors that cause the skin to look dull, dry and tired, such as free radicals in the body which contribute to the visible ageing of our skin.
This wonder vitamin is the boost your skin needs to remain looking plump, youthful and hydrated. And remember, it's not just for your face either as your whole body is affected by the ageing process. Vitamin C is great to incorporate into your daily body ritual for your skin – the best part is that it's refreshing and reviving as well as great for nourishing your skin and the balance of its natural microbiome.