How switching to oil cleansing can clear problem skin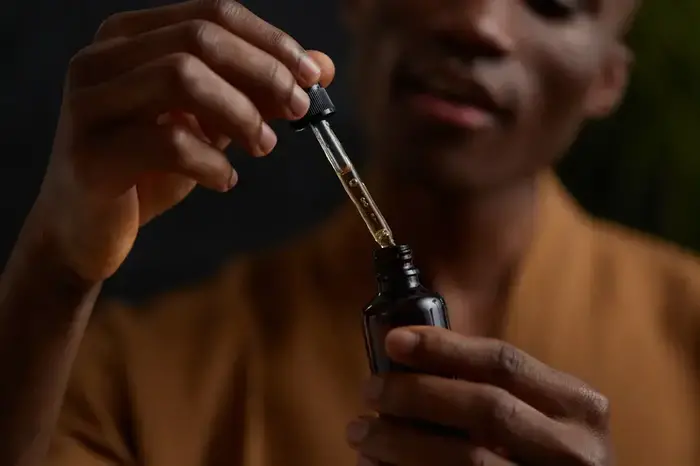 Are you sitting down? Because this might blow your mind. Something you probably do every day but didn't know was secretly destroying your healthy skin, is cleansing your face with soap and water. But wait! Doesn't soap keep you from breaking out? Sadly, it can make you break out more instead. An alternative to soap-based cleansers that's gained immense popularity in recent years is oil cleansing. It's the key to healthy, clear skin that you may be missing.
Soap and Hot Water Are Bad for Your Skin
Yes, you read that correctly. Soap and water can be bad news for your skin. When you strip your face of essential oils and natural hydration with soap and hot water, you strip away the skin's natural barrier, allowing free radicals and toxins to get into your pores, making breakouts worse. You're depriving the skin of the barrier it needs for fighting breakouts. If you've ever noticed that hot water has the ability to strip away the shine from your face, that's your confirmation. The dirty little secret to clearer skin is oil.
How Oil Cleansers Work Their Magic
First, you have to understand how oil cleansers work.
Oil cleansers work on the principle of like dissolves like. By breaking down the oils on your face, but leaving healthy oils behind, oil cleansing keeps your face both deep-down clean and healthy, ending the cycle of your over-dried skin rebelling in breakouts.
The oil is responsible for removing impurities and pollutants from the skin without drying it out as soap does. Oil cleansers bring balance to stressed-out skin.
The Transition Period
You should use a gentle oil-based cleanser that will take off any dirt, makeup, and impurities, but not strip away the skin's natural oils, which could create more breakouts. If you're unsure as to which type of oil cleanser to try, we recommend you to read about our Comforting Baobab Balm Cleanser or Replenishing Sea Buckthorn Balm Cleanser.
When you first start oil cleansing, it may not feel as if your face is fully clean, leaving it feeling greasy and dull - at least after your first few uses. For your first oil cleansing sessions, you may notice you have an oily face. This can happen as your skin balances out from not having to fight the dryness of soap and water, or if you're clearing off a buildup of dead skin cells. Stick with it though, and your skin will soon adapt.
After a few weeks, if you're concerned that an oil cleanser you're using isn't thoroughly cleansing your skin, switching to micellar oil cleansing water or a lighter version of cleansing oil can help to bring back that clean feeling.
Cleansing your face with oil to prevent breakouts may seem counter-intuitive, but it does work. If your skin is misbehaving, why not skip the soap and water, and give oil cleansing a try?