Antioxidants in skin care - An important building block for healthy skin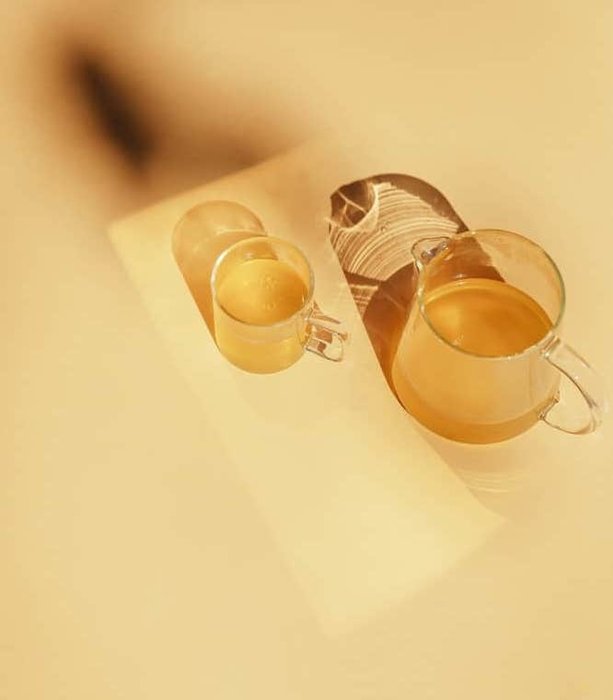 We all want to have healthy, soft and clear skin. To achieve this, a daily care routine is extremely important. After all, our skin is exposed to great stress every day through UV radiation, sweating, mechanical stress and other environmental influences. Skincare products with antioxidants make a valuable contribution to better health and resilience.
What are antioxidants and how do they help your skin?
To understand why antioxidants are so important and effective for the skin, it is worth taking a closer look at what they actually are. As the name already suggests, an antioxidant is a chemical compound that interrupts or down-regulates oxidation processes in the body.

Among other things, this concerns the slowing down of oxidative processes that contribute to the ageing of the skin. In addition, they help our skin fight off molecules that are prone to oxidation. They thus act as radical scavengers against so-called free radicals. Put simply, free radicals are molecules that are very unstable and reactive due to the absence of an electron.
When they come into contact with the tissue, this causes them to snatch particles from the molecules of the tissue in order to compensate for their instability. It is obvious that this aggressive process does not occur without damage to the skin. This cell and tissue damage is also known as oxidative stress. Antioxidants block this damaging effect by quenching the free radicals' "hunger" for missing electrons and thus leaving them harmless.
5 good reasons to incorporate antioxidants into your skincare
The fight against antioxidants is extremely exhausting for our skin. It often takes a long time for the body to repair the cell damage. Additional antioxidant substances, e.g. in face creams, support the skin's self-healing powers and prevent both damage and wrinkles. The little hard-working radical scavengers have several advantages for the skin:
They strengthen and firm the skin, making it more resistant to environmental influences.
Strengthening the skin tissue counteracts skin ageing and reduces the tendency to form wrinkles.
The free-radical scavengers protect the skin from negative environmental influences that affect the skin every day, including air pollution.
Regular use eliminates a dull complexion and makes the skin look brighter and healthier.
Some antioxidants have a calming effect on the skin, helping to reduce redness.
How do I choose the right product with antioxidants?
The number of different oxidation inhibitors is just as diverse as their individual mode of action. For example, carotenes have a different effect than vitamin C or the coenzyme Q10. While beta-carotene helps the skin to defend itself against aggressive UV radiation, vitamin C helps to create a healthy and radiant appearance.
So which product with antioxidant additives is the right one depends on what you want to achieve above all. Accordingly, someone who wants to protect their skin while recovering from UV radiation will reach for a different product than someone who is mainly concerned with soothing the skin with green tea extract, for example.
Our product recommendation for your skin
1. Optimum protection against aggressive UV radiation
In spring and summer, the warming sun lures us outside and ensures our well-being. However, the flip side of the coin for sun worshippers is the strong UV radiation, which contributes to dehydration and ageing. Our Nourishing Echinacea Face Cream is enriched with moisturising agents as well as hibiscus and sea buckthorn. As a result, our formula nourishes and repairs the skin, helping to protect against UV-induced skin ageing.
2. Invigorating serum for skin regeneration
With our Replenishing Buriti face serum, we have an effective weapon for deep skin regeneration in our portfolio. Thanks to the unique formula of turmeric, sea-buckthorn and carotenoids, the skin is activated. At the same time, Boabab and added peptides stimulate the skin's natural defences by penetrating deep into the tissue. The Buriti face serum thus supports a radiant complexion as well as a fine skin texture.
Incorporate antioxidants into your daily skincare
Do you want to fulfil your dream of young and resilient skin? Then counter wrinkles, skin ageing and oxidative stress caused by UV radiation with suitable antioxidants in our skincare products. By integrating them into your daily skincare routine, you can achieve a lot with little effort.