Serum, cream, oil, lotion, or gel moisturiser: What's the best format for your Skin Type?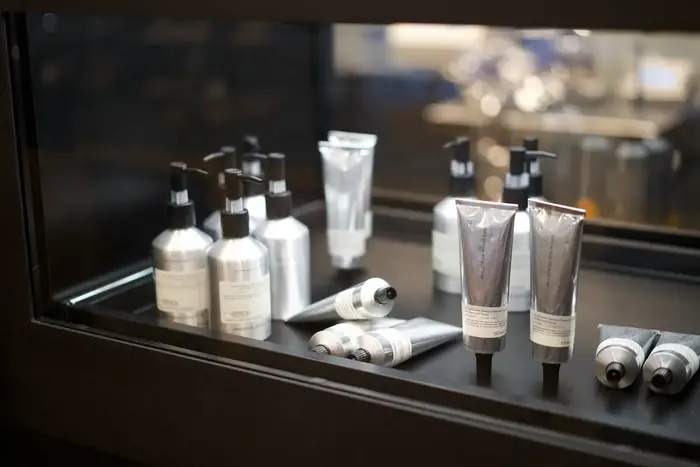 Are you unsure what the best format is for your moisturiser? You can deliver moisture and other ingredients to your skin in several ways, with a gel, lotion, oil, cream, or serum. You may have a personal preference for one of these moisturising options, but you must know the differences to make the best choice. Let's look at the available options and how they differ, so you'll know how to choose the best one for your skin's needs.
Gels 
Gels are the lightest among the moisturiser formats and contain the least oil. This moisturising format is ideal if you have acne-prone or oily skin since it's less likely to clog pores. Gel moisturisers are also ideal for the summer months because they don't leave a greasy residue on the skin. Gels have a cooling effect when you apply them to your skin, making them attractive when the temperatures rise and you don't want a heavy moisturiser. Although not ideal for dry skin, gels have the appeal of being lightweight, hydrating, not oily, and low in viscosity.
BT2009-Cooling Aloe Vera After-Sun Gel with Hyaluronic Acid and Cucumber
Creams 
Creams are the heaviest option but they're also the most hydrating, making cream moisturiser the best option for dry and ageing skin. Apply it properly to get the full benefits. Maximise the benefits by applying moisturiser after cleansing while your skin is still damp. This will boost its absorption and the moisturising benefits you get. 
Moisturising creams usually contain both occlusives and humectants. Occlusives are ingredients that reduce water loss from the skin's surface, which helps keep skin moisturised and plump. These include lanolin (an oil derived from sheep's wool), shea, cacao ve mango butter, beeswax, squalene, avocado oil, olive oil, jojoba oil, and borage seed oil. 
Creams also typically contain humectants like glycerin, hyaluronic acid and sugar-based hydrating active ingredients. Humectants bind to water and pull moisture away from the deeper layers of skin into the upper layers of skin. Creams provide moisture readily absorbed by the skin, leaving it feeling soft and smooth.
Most creams are oil-based, which gives them their thick, creamy consistency. Gels and lotions are water-based and don't have the same ability to retain moisture. So, a cream is a better option than a gel if you have moisture-starved skin. However, if you are looking for a lighter textured cream, you may want to look into our Depurate collection which provides alternative lighter textured creams. They are water-based and contain very little oil.  
Lotions 
Lotions offer light to moderate hydration and dry quickly. Being thinner than creams and having a higher water content, they're best suited for normal and slightly dry skin, whereas a cream will better meet your needs if you have combination or dry skin. Lotions typically cost less than creams but tend to be more quickly absorbed into the skin, so they may not last as long as creams. Lotions often contain added scent, which you should avoid if you have sensitive skin. You may choose scent-free alternatives instead. Some like our collections use natural essential oils for their fragrance. 
Oils 
Oils are an option for moisturising dry skin and work best at night. They provide a barrier against moisture loss by coating your skin. Contrary to widespread belief, oils aren't always greasy. Many are light and enriched with plant oils that won't give your skin a greasy feel. The problem with oil is that it retains water but, unlike a humectant, it doesn't draw more water to your skin. So, oil isn't always the best choice for dehydrated skin while it is a perfect choice for dry skin.
Serum 
In terms of weight, serum lies somewhere between a cream and a lotion. The advantage of a serum over a cream or lotion is that it can hold more of the active ingredients you're trying to deliver to the deeper layers of your skin. Serums are also efficient at penetrating the skin, meaning your skin can get more potential benefits due to higher bioavailability. A serum delivery system is ideal for ageing skin, when you need to deliver higher levels of anti-aging ingredients deeper into the skin.
Serums are usually more expensive than lotions and creams, but they pack powerful ingredients that penetrate deeper into the skin layers. A serum is an intense treatment that helps counteract specific skin problems such as ageing, sun damage, fine lines, wrinkles, and other issues. They allow maximal penetration of the active ingredients.
The Bottom Line 
Which option is right for your skincare needs? The answer will lie with the type of skin you have and whether you have issues like acne or wrinkles or sensitive skin, as well as the product "feel." You might prefer the lighter weight of a lotion over a heavier cream-based moisturiser. Experiment with the diverse options available and see how your skin looks and feels after a few weeks with each.