When it comes to beauty, we believe that nature knows best — and at Brewing Beauty Co, we know nature.

Our sustainably-sourced products harness the potent power of plants to nurture and support skin's remarkable regeneration throughout the changing seasons. Whether it's Spring, Summer, Autumn, or Winter, we have the perfect plant-based product tailor-made to your skin type, with each of its unique needs in mind.

As a clean beauty company, we firmly believe that what we put into our products is just as important as what we leave out. You don't have to worry about the laundry list of questionable chemicals typically seen on the labels of mainstream beauty brands. We steer clear of synthetic ingredients, carcinogens, photoallergic compounds, endocrine disruptors, and non-biodegradables. Instead, we put our trust where it belongs — in nature.

We carefully curate each of our 100% naturally-derived ingredients from fresh fruits, flowers, seeds, nuts and roots to source quenching omega-rich oils, refreshing anthocyanins, nourishing nut butters, microbiota-balancing fruits and radiance-restoring bioflavonoids that you — and your skin — will love. We stand by our commitment to nature in every way, and that means we also use eco-conscious packaging to leave a minimal footprint on the environment.

Since our flagship shop first opened in Berlin, Brewing Beauty Co has been a proudly independent high street beauty brand. Our creams and balms are handcrafted in small batches right in our own manufacturing kitchens, made on the spot in full view of our customers. Now, we are pleased to bring our one-of-a-kind clean beauty experience straight to your doorstep.

No matter where you are, we at Brewing Beauty Co want you to look as beautiful as you feel, both inside and out — it's in our nature!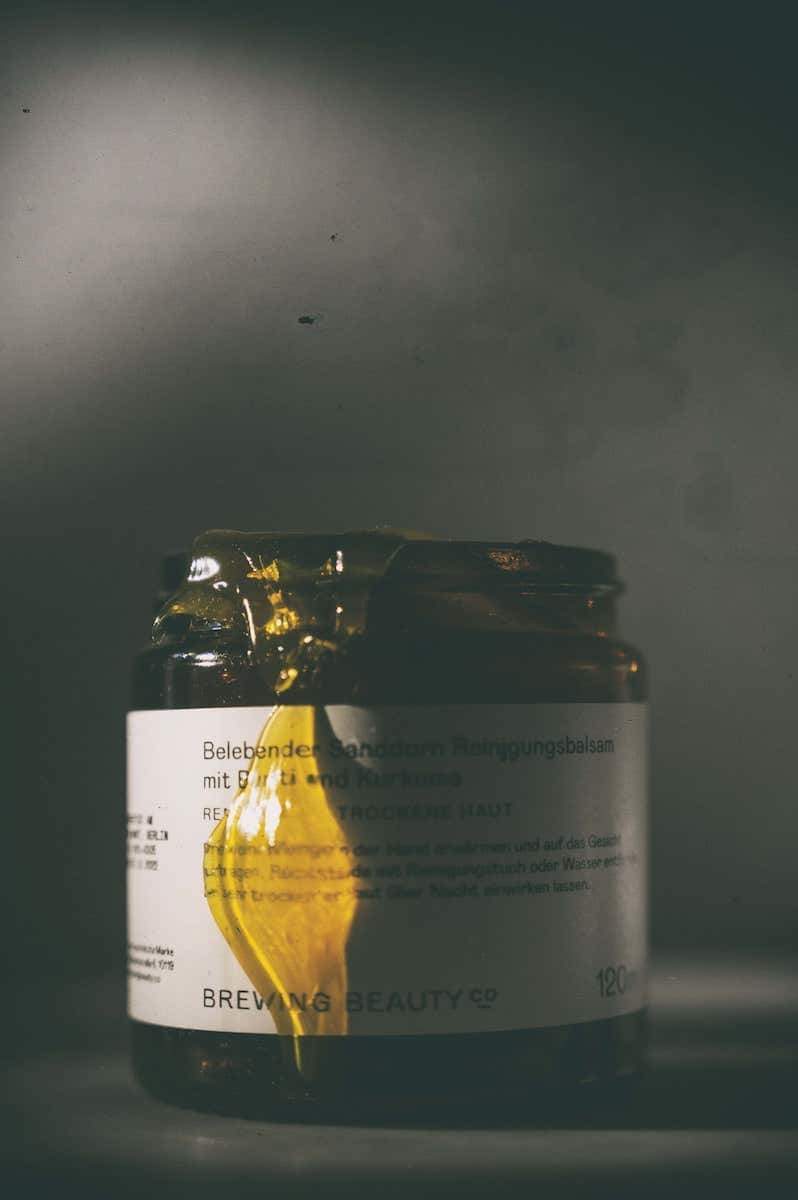 Our Philosophy
We believe in the power of nature alone

Nature is – everyone knows – capable of performing miracles. We believe in working alongside nature, harnessing its extraordinary potential and delivering it to our customers in a way that encourages more respect for plants and the planet alike. We wholeheartedly reject the idea that the addition of petrochemicals and dubious manufactured ingredients is at all necessary, and in everything we do we strive to prove the opposite is true.


We believe in being open and honest


We couldn't do all this on our own, which is why we are always enthusiastic to engage and collaborate with experts and artisans at every level of our business. Equally, however, we couldn't do it at all if we weren't operating independently. This is what allows us to thoroughly question, do, make and learn and share as freely and transparently as we believe is necessary.


We believe what goes around comes around

Working with the seasons is one of our founding principles, because we understand and respect the ebb and flow and cyclical nature of the world we live in. Just as the earth spins and circles the sun, as the leaves change and our skin renews itself, nature's bounty provides the balance our bodies need for each season - the right nutrient at the right time. This symbiotic relationship between people and planet inspires everything we do.


We believe in the inner glow

True beauty comes from within, but that's not the same as saying it can't be bottled. It can, to an extent, because the glow that shines from a body in balance, in health and happiness, comes from taking care, and from maximizing the nutritional benefits of nature. It comes from rituals, not routines. And all these things are what we stand for, and what we fill our pipettes and pots with, daily.


We believe in rethinking the status quo

Doing things differently isn't easy. Especially not at the scale we want to make changes. And especially not when we are championing values like honesty and integrity in an industry that depends on cultivating mystery and magic to sell more product. But when the time is right, the world can change more quickly than you might expect. Constant questioning, extensive R&D and incessant innovation, are our bedrock.
Yes, you matter, but our planet matters more.
Sustainability and caring for the environment are matters that are very close to our heart. It just wouldn't make sense for us to put our organic and natural products into packaging that didn't reflect our brand philosophy and values.

The majority of our packaging is naturally derived from nature and includes glass, paper and aluminium. As a highly recyclable material, glass can be used time and time again and was always the perfect choice for our brand. It is also the ideal choice for our customers who are just as passionate as we are about protecting the planet.

We are also very conscientious about preventing unnecessary waste caused by the overproduction of our products. Each of our natural products is made with carefully sourced organic ingredients. Because they don't have any synthetic preservatives or chemicals, it means they have a shorter shelf-life than products that do. For this reason, we use very precise production processes that are aligned with consumer demand.

In a world where unnecessary waste, overproduction and plastic packaging can cause so much damage, we feel it is our responsibility to offer sustainable alternatives that support, protect and nurture our environment. For our customers, it means they can look and feel their best while knowing the products they are using are natural and sustainable.